Nurse Licensure Compact for Military Spouses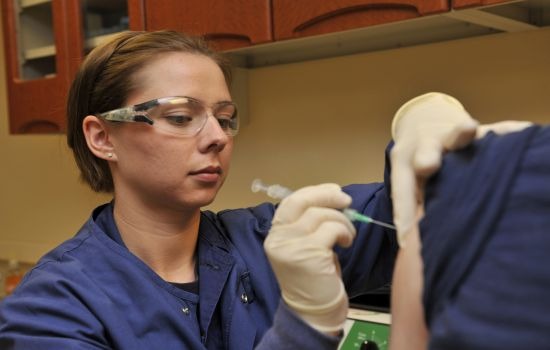 Are you a military spouse and registered nurse? If you are, you'll know how much stress comes with each PCS move because of the difficulties you'll encounter transferring your registered nursing license from one state to the next. We know it's annoying.
Every state, except New York, has some type of legislation to make it easier for a military spouse to transfer a professional license from one state to another, but oftentimes, health care professions are excluded from this legislation. That's annoying, too, isn't it?
The Nurse Licensure Compact is designed specifically to allow nurses the ability to practice in a home state and other compact states, thanks to one multistate license. Currently, 25 states comprise the Nurse Licensure Compact (NLC). Our Association applauds the efforts of the National Council of State Boards of Nursing to bring the NLC to all 50 states.
Because we know it takes a special person to answer the call to serve in a nursing field, our Association is supporting two efforts: bringing the NLC to all 50 states, and enhancing the NLC in existing states. This year, we've supported efforts in Rhode Island, Massachusetts, and Arizona.
Are you moving to a state that isn't part of the NLC? Consider writing a letter to your state Senator or Representative to tell them how annoying it is that you can't serve your community through a career in nursing.
Are you a registered nurse? Have you used the NLC? Tell us about your experience!
Posted April 7, 2016