No Notes, No Records, No Problem: MFLCs Explained
By: MJ Boice, Staff Writer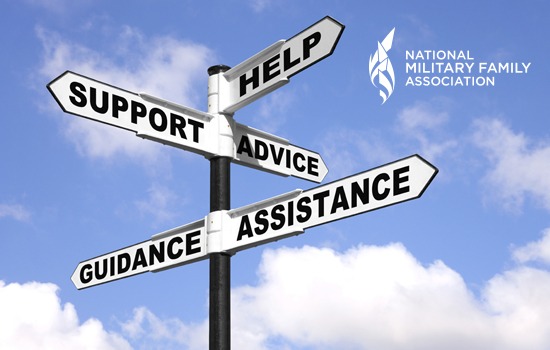 "If something doesn't change, I'm going to lose my mind."
Sarah Cassidy is married to a Chris, a Marine who travels frequently.
"Sometimes he'll only be home for a few days before he has to pick up and leave for another week or two," said Sarah. "We never have a chance to get a routine underway like most families would during a deployment. If we do manage to nail something down, it just gets screwed up again when he gets home!"
It's not uncommon for complaints, like Sarah's, to be heard throughout the military community. But Chris' unpredictable schedule isn't what was driving Sarah nuts. Her 10-year-old son was the culprit.
"I had to leave work two to three times a week to deal with his behavior issues at school," she said. "And of course he only pulled this stuff while his dad was traveling." Sarah started getting written up at work for having to leave so often to deal with her son's behavior. "Something had to change or I was going to get fired," she said. "I needed someone to talk to, but my husband was always gone, I felt weird talking to my friends about it, and I didn't have time to take off work to go see someone. I just felt stuck."
When her son was suspended from school for fighting, Sarah burst into tears at the thought of having to tell her boss that she needed the next two days off. "I couldn't do it. I lied and said there was a death in the family," she said. "But I used that time to try and get some help."
At her wits-end, Sarah contacted a Military Family Life Counselor (MFLC), a non-medical counseling professional who is certified to provide support for a range of military family-life issues. "That was the best thing I ever could have done for myself," she said.
What is the MFLC Program?
The MFLC Program is designed to complement other behavioral health programs that support service members and their families. They provide short-term, solution-based counseling for issues such as stress management, grief, relationships, crisis intervention, or other personal and family issues.
MFLCs don't diagnose psychological disorders or prescribe medication, but instead focus on issues that can be solved before they get to the point of no return. They are fluent in the challenges military families face and help form solutions around those challenges.
The MFLC asked Sarah if her husband ever called their son during his frequent trips away. "I'd speak to my husband almost daily, but he and my son never really talked on the phone unless it was about behavior issues at school," said Sarah. "I never really thought about it until she asked about it."
How it Works
The MFLC program is available at all stateside and overseas military installations to active duty, Reserve, or Guard service members, and their families. Oftentimes, MFLCs work inside military units, which increases their availability to the service members.
They are also stationed inside installation Child Development Centers, all on-base schools, and even some of the public schools in the local community that have a higher percentage of military-connected students.
You can reach out to an MFLC at any of these locations, or:
An MFLC can arrange to meet with you anywhere on or off base, except your house or your vehicle. This includes public places, such as a coffee shop or even a playground. They will also meet you outside of normal working hours if scheduling is an issue.
Military kids can meet with MFLCs, as well, either during or after school. You'll need to sign a consent form acknowledging your child will be receiving counseling support. The MFLC can even meet with the whole family at a neutral location.
MFLCs attend nearly all of NMFA's Operation Purple Camps to help campers cope with deployments, injuries, illness, or just if they're a little homesick. They're around to provide a listening ear and additional support for the week at camp.
Everything you say to an MFLC is "off the record." They don't take any notes and the meeting is completely confidential. The only exception to this rule is if someone is a threat to themselves or others. In those cases, they are required by law to report it.
You can talk about any topic that is on your mind, such as marriage, career stress, or parenting issues. Their job is to help you understand your situation and guide you to find solutions that might make it better.
Does the MFLC Program Really Work?
Some people need a little convincing when it comes to seeking mental health assistance. Many believe it's futile to even try and think no one will understand. Just in case you tend to fall within that category, here are some stats from a RAND study that might change your mind. After receiving non-medical counseling:
Over 65 percent of people said the severity of their problem was reduced;
More than 70 percent said they had less stress and anxiety; and
More than 74 percent said there was a reduction in how much their problem interfered with their daily life over a three-month period.
If you're still not convinced the MFLC program really works, maybe the outcome of Sarah's problem will change your mind.
"The MFLC suggested that my husband call our son directly at least once during his trips and not to bring up any behavior issues until his return," she said. "That way, our son has something to look forward to, and doesn't feel like the only time he talks to his dad is when he's in trouble."
Sarah spoke to her husband and he was on board. They even named the mission "Operation Phone Call." Two weeks after Chris began calling their son, the calls from the school had stopped completely. While there were a few behavior issues here and there through the remainder of the school year, they were minor infractions that Sarah dealt with over the phone. That small piece of advice from the MFLC helped change her son's behavior over time; leading to the significant reduction of stress in Sarah's life.
"I felt like the world was lifted off of my shoulders," said Sarah. "I wasn't staring at the clock everyday wondering how much work I'd get done before I had to leave and go deal with him at the school."
Has anyone in your military family used the MFLC Program? Did it help? We'd love to hear about your experience!
Posted February 13, 2018