NMFA WELCOMES TWO NEW MEMBERS TO ITS BOARD OF GOVERNORS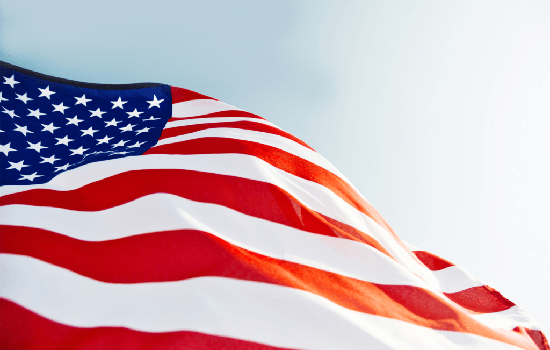 The National Military Family Association announces the appointment of General Hawk Carlisle, USAF (Ret) and Jack White to its Board of Governors. With five decades of military service between them and extensive professional expertise, Carlisle and White have demonstrated clear leadership and commitment to the military family community.
General Herbert "Hawk" Carlisle is a 39-year Air Force veteran and command pilot. He currently serves as President and Chief Executive Officer of the National Defense Industrial Association (NDIA). Prior to his retirement from military service, Carlisle's last assignment was as commander, Air Combat Command at Langley Air Force Base.
During my time in the Air Force, I saw firsthand the importance of our military families in our national security and the readiness of our force," Carlisle said. "All the family members — the husbands, wives, daughters, sons, mothers, and fathers — are the unsung heroes of the U.S. military. The entire nation owes them a debt of gratitude for the sacrifices they make. I look forward to supporting our military families in every way I can.
Jack White is an attorney and partner at FH+H, where he represents, advises, and counsels a variety of individual and corporate clients. He graduated from the U.S. Military Academy at West Point and served five years on active duty before continuing his service in the U.S. Army Reserve.
Because I know experientially that there is a direct correlation between military families' quality of life and their service members' combat readiness, I am honored to find ways to meaningfully contribute to the mission of the NMFA, White said.
"After a year filled with uncertainty, we are excited to welcome two well-respected veterans to our leadership team," said Tina Jonas, Chairman of the Board of Governors. "Their first-hand insight into the military family experience combined with their own commitment to excellence and professional growth will support NMFA's mission to ensure every military family is empowered, resilient, and thriving."
Carlisle graduated from the U.S. Air Force Academy in 1978 with a bachelor of science in mathematics. He received a master's degree in business administration in 1988 from Golden Gate University of San Francisco. Carlisle also studied national security management at Syracuse University, international relations at Massachusetts Institute of Technology, and national and international security at The George Washington University.
After his graduation from West Point and tour of active duty, White matriculated to Pepperdine University School of Law. He served as a law clerk at the United States Court of Appeals for the 3rd Circuit on behalf of the Honorable Samuel A. Alito, Jr., who was then a judge on that court. White later joined Justice Alito for a second clerkship during the Supreme Court's 2008-2009 term. He has argued before federal appellate courts and briefed the United States Supreme Court on issues related to First Amendment Rights.
View NMFA's full Board of Governors here: https://www.militaryfamily.org/about-us/leadership/our-board-of-governors/