You can make it count for military families.
Right now, thousands of families are experiencing another military move. Their children are attending another new school. And a spouse is tackling another career hurdle.
At NMFA, we understand the challenges that our heroes and their families face not just during the back-to-school season, but year-round. And with you on our side, we can continue to provide families with critical support at each new stage of their military journey.
You + NMFA = the perfect solution.
Your donation today demonstrates the importance of standing with our military members and their families. It is because of gifts, like yours, that we can continue serving more families each year.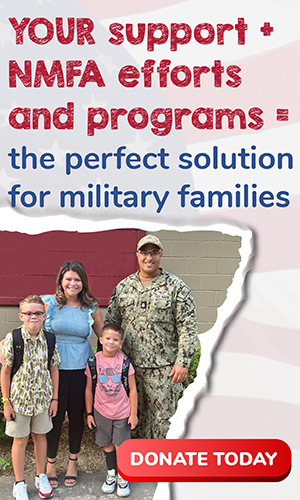 Other Ways to Give
For questions regarding donations:
703-931-6632 ext. 123