New TRICARE Enrollment Requirements May Lock You In With No Escape Hatch
By: MJ Boice, Staff Writer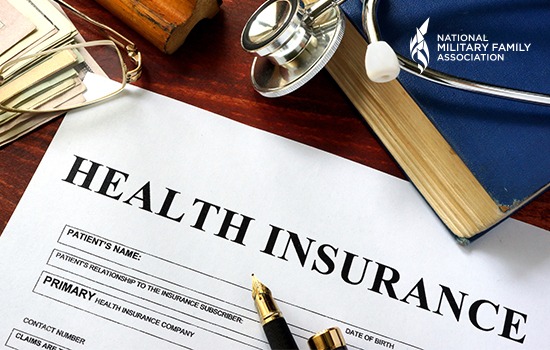 Military families want more choice when it comes to their healthcare needs. But what happens when those choices become more limited than they already are?
If you haven't read our previous article on this topic, starting in 2018, TRICARE will have an Annual Open Enrollment Period much like commercial health plans do. If you're a current TRICARE beneficiary, you won't need to take any action to remain in your current plan. As of January 1, 2018, TRICARE Prime families will be automatically enrolled in TRICARE Prime while TRICARE Standard families will be automatically enrolled in TRICARE Select.
Typically, with TRICARE's Annual Open Enrollment, you'll only be able to change your health plan during an open enrollment period or following a qualifying life event, such as the birth or adoption of a child, geographic move, loss/gain of other health insurance, etc.
The good news is that the Department of Defense (DoD) is making 2018 a "grace period" for enrollment. This means that military families will be able to adjust their TRICARE plan selection at any time during the year.  That is, you will have the option of switching from Prime to Select (or vice versa) throughout 2018.
That sounds great for 2018, but what about 2019 and beyond?
The new enrollment rules go into full effect for calendar year 2019 when the grace period ends next year. Open enrollment for 2019 will run from November 12 – December 10, 2018. During this period, families have two choices: change TRICARE plans or do nothing and remain enrolled in their current TRICARE plan. Once the open enrollment period closes, you will be locked in to whichever plan you choose for the entire 2019 calendar year unless you experience a Qualifying Life Event.
Locked in to TRICARE Prime…locked in to your MTF?
We understand and appreciate the reasoning behind aligning TRICARE with commercial health plans. However, the draft Annual Enrollment Period and Qualifying Life Event rules recently outlined by DoD take away a military family's ability to switch from Prime to Select if they believe they are not receiving adequate access and/or medical care at their Military Treatment Facility (MTF.) We believe it is important to give families this choice for the following reasons:
With the huge differences in access, quality of care, and patient experience across MTFs, how will military families be able to decide which plan is best for them? TRICARE Prime may work for a family at one duty station but not at another-specifically when it comes to MTFs.
With civilian commercial health plans, the annual enrollment period locks in beneficiaries to coverage levels, not a single medical facility. Locking military families in to their MTF would create a system unlike any offered by commercial health insurance—a uniquely bad situation for military families.
So what is NMFA doing about this?
We continue to advocate for a QLE that would allow beneficiaries to switch from TRICARE Prime to Select if they are dissatisfied with MTF access or quality of care. We will also work to ensure families having issues with MTF access or quality of care understand the resources available to them and the steps to take to get their problems addressed without having to leave the MTF.
Posted October 19, 2017