Navy Changes to "Up or Out" Give Hope to Military Families
By: MJ Boice, Staff Writer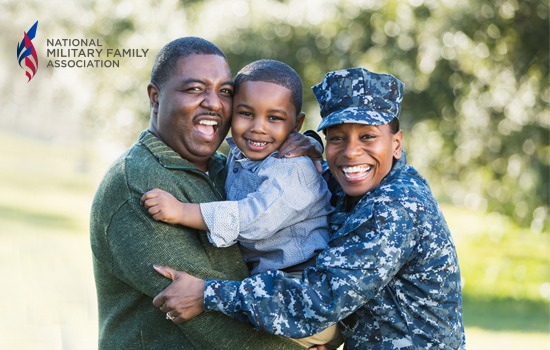 How many of your friends have been 'forced out' of the military before they were ready? Did they want to stay in, but couldn't for some reason? How did it affect their family or their marriage? Unfortunately, it impacts military families more than we think.
Chances are, you've seen plenty of these men and women work so hard, only to get passed over for promotion time and again. Even stellar service members with impeccable service records are told to either move up in rank or get out of the military, regardless of their service accomplishments.
One branch of service aims to change the "Up or Out" policy…
The Navy recently announced they're extending the maximum time in grade by two years for E-4 through E-6, starting August 1. This means Petty Officers will now have more time to pick up rank; saving thousands of careers in the process.
E-4 will increase from 8 years to 10 years
E-5 will increase from 14 years to 16 years
E-6 will increase from 20 years to 22 years
This change has many Navy families breathing a huge sigh of relief because they now have more time to discuss their options.
For Navy spouse, Melissa, this change couldn't have come at a better time. "My husband is an E-5 and works in a rate with slow advancement," she says. "The possibility of having to move up or move out has put a tremendous amount of stress on our marriage and lives."
Melissa and her husband were so worried about things like civilian employment, the pay decrease, and rising healthcare costs that they attended marriage counseling to address their stress levels. "We actually reached out to Military OneSource for counseling, with this being high on our list of concerns," she said. "It impacted my husband's self-esteem and he felt like he let our family down, which created difficult conversations to work through."
Melissa is greatly relieved at her husband's renewed opportunity to pursue their shared goal of retirement.  "We are thankful for the chance at a few more years of stability and the time to reach our goals."
But what about the other service branches?
Marine Spouse, Andrea, is married to an E-6 approaching service limitations in about 18 months. While her husband is able to retire, she's hoping the Marine Corps revises their promotion system, too. "We're grateful he can retire at 20, but he wants to stay in," she said. Unfortunately, unless he gets promoted or the Marine Corps changes their own "Up or Out" policy, Andrea's family will be forced to leave military life.
Andrea is upset about the reasons her husband will be forced to retire. "He should be a Gunny (E-7) right now. PERIOD. If he were in any other job, that would be the case," she said. "But because the promotion schedule in his job field is so slow and archaic, he's been an E-6 for almost eight years, with no end in sight."
Andrea's frustrations stem far beyond her husband's lack of opportunity. "He's an exemplary Marine," she says.  "I know it probably sounds like I'm jaded. Don't get me wrong, I love the Marine Corps, but it's frustrating for anyone to see their Marine get passed over."
Has YOUR family felt the heat from the military's "Up or Out" policies? Let us know what you think in the comments below!
Posted July 5, 2017