Military Spouses Cross the Finish Line, Thanks to a Special Donor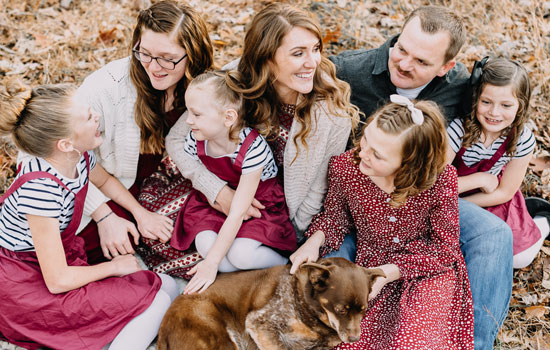 Have you ever experienced the relief of crossing a finish line? Maybe it was a 5k race or even just meeting a deadline—either way, when the end is in sight, getting over that visible or invisible line can be the toughest part of the race.
NMFA has supported military spouses in their educational pursuits since 2004 and this year is no different. We know how significant that last push or final sprint can be, so we want to double down on supporting those final steps!
Jenilyn, an Army Spouse, military advocate, and mom of five, always strived to make a difference in the world. At 16, she began volunteering in the local hospital's OB department. This gave her a deeper love and understanding of the critical role a nurse plays in caring for the sick.
She was hooked, at age 17 became the youngest Neonatal Intensive Care Health Unit Coordinator at Phoenix Children's Hospital, where she would continue to expand her knowledge and love of caring for those most vulnerable.
After marrying the love of her life and starting her own family, she continued serving others. Her husband joined the Army and moving every 2-3 years made her goal of becoming a NICU nurse seem impossible. She was forced to stop and start classes over and over with each PCS move. After a personal stint with one of her daughters in the NICU, she knew that was where she was meant to serve.
To help in her last sprint to the end, Jenilyn was awarded an $8,000 scholarship award from NMFA to cover school-related costs, like books, tuition, testing fees, and licensing fees.
Jenilyn completed her first year of nursing school in the midst of the COVID-19 pandemic with a 4.0 GPA and the finish line is finally coming into view as she approaches graduation in May 2021.
Gina George has been married to her husband for 13 years, they have two sons and are an active duty military family. After 16 years of service, they are preparing for her husband's retirement.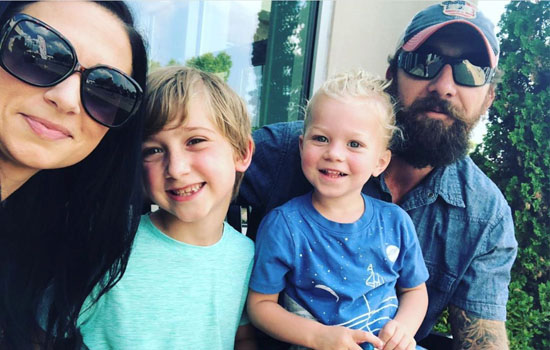 She's no stranger to the hurdles military spouses face in higher education—attending college on and off for the last 15 years, pushing the 'pause button' whenever life demanded attention elsewhere. She explains, "I am working hard toward finishing up my senior year at the University of Maryland Global Campus and am on track to graduate with a Bachelor's degree in Social Science in the fall."
The finish line is right in front of Gina and with a $4,500 scholarship award from NMFA she will cross that line and set her eyes on the next race. Gina's goal is to work as a Licensed Clinical Social Worker utilizing the Internal Family Systems approach of psychotherapy; perhaps one day opening her own practice.
But helping military spouses, like Gina and Jenilyn, achieve their education dreams would not be possible without the help of a very special, very generous donor.
The Sellier Family Foundation has supported NMFA since 2014, and is honored to provide Jenilyn and Gina's scholarship funds. To borrow a Dr. Seuss quote (a favorite of one of Jenilyn's daughters), "Unless someone like you cares a whole awful lot, nothing is going to get better. It's just not."
Fortunate for us, the Sellier Family Foundation cares a whole lot.
To all the spouses with a finish line in sight, we are here cheering for you!
Posted by Allie Jones, Senior Program Manager