Military Health Care Reform: Don't Throw the Baby Out with the Bath Water!
By: Jim Schweiter, Chief Executive Officer, US Family Health Plan Alliance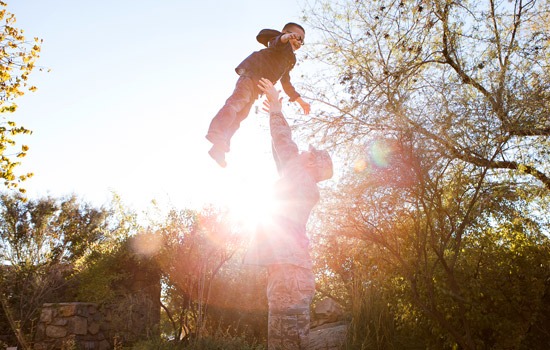 This year both the House and Senate Armed Services Committees are working to enact a series of significant reforms to the Military Health System and to the nature of the health care benefit for military beneficiaries. We will not know the final results of these efforts until this fall, but there are several noteworthy provisions in both the House and Senate versions of the fiscal year 2017 National Defense Authorization Act.
The House bill would vest primary responsibility for the operation of on base Military Treatment Facilities in the Defense Health Agency, rather than in the military services. The Senate bill would realign the service medical departments, putting them under the control of the Defense Health Agency. The Senate bill would also expand eligibility for vision and dental programs, require more use of telehealth services, and create a new TRICARE Supplemental program for eligible retirees.
Both the House and Senate would mandate better access to urgent care by eliminating the preauthorization requirement for network urgent care visits.
As Congress goes about its work of trying to improve the Military Health System and the benefit provided to patients, it is important for Congress not to change those aspects of the system that work well now, like the TRICARE Prime program known as the US Family Health Plan.
A recent study from the University at Buffalo and published in the journal Military Behavioral Health concluded that health care provider networks that serve veterans and families in the military community need to have a fundamental understanding of military culture in order to provide effective care and improve patients' health outcomes. This kind of understanding of the military community and culture can only be acquired by working with the military and serving the community and its people over time.
The new findings underscore the critical importance of understanding how military service impacts care utilization—fundamentals that the US Family Health Plan provider organizations have standardized in their enduring tradition of serving nearly 150,000 military family members and veterans for over more than 30 years.
A unique quality identified in the research is that military family members and veterans often "don't complain about little things" – a phrase which is included in the title of the final research report – and may feel unsupported and underappreciated by those providing them care. The University of Buffalo researchers found that veterans and military families often feel that health care providers minimize their concerns or do not communicate clearly with them.
The US Family Health Plan view is that service members and their families deserve the greatest respect for their service, and also the highest-quality health care. The US Family Health Plan has been a long time leader in quality care for military families, retirees and other beneficiaries in the Military Health System, systemically instilling the critical components of care outlined in the study's findings:
An in-depth knowledge of military culture, values and ideals;
An understanding of the stressors of military life and post-service adjustment;
Recognition that a person's military service might influence his or her care utilization habits;
Avoidance of individual barriers to a patient-provider relationship.
By knowing who military and veteran patients and their families are, understanding their needs, and clearly communicating their care and treatment options, the US Family Health Plan provider organizations effectively care for chronic conditions, reduce emergency room and in-patient visits, and achieve better health and wellness outcomes. Beneficiaries get appointments when they need them, and they receive sustained and reliable access to care through a 24-hour nurse help line, in-home monitoring and other advanced approaches to care delivery. It's no wonder that US Family Health Plan beneficiaries are among the most satisfied patients in the Military Health System.
While we applaud Congress in its efforts to improve military health care, enthusiasm must be tempered.  If Congress wants to increase beneficiary out of pocket expenses for the care they receive, beneficiaries must receive a demonstrably better benefit than they have today in return.  Moreover, and just as importantly, Congress must preserve those elements of the current system, such as the TRICARE Prime's US Family Health Plan program, which have been shown over time to work well, provide high quality care, and achieve better health outcomes and high beneficiary satisfaction.
Sources:
See, Bert Gambini, Health Care Providers' Familiarity with Military Culture Critical to Improving Care for Veterans, University of Buffalo News Center, Jan. 29, 2016.
Lisa D. Butler, et. al., "We Don't Complain About the Little Things":  Views of Veterans and Military Family Members on Health Care Gaps and Needs, Military Behavioral Health, Vol. 3, No. 2, pp. 116-124, Jan. 30, 2015. 
Posted June 28, 2016