Military Families Face 'Unlivable' Conditions in Installation Housing Around the Country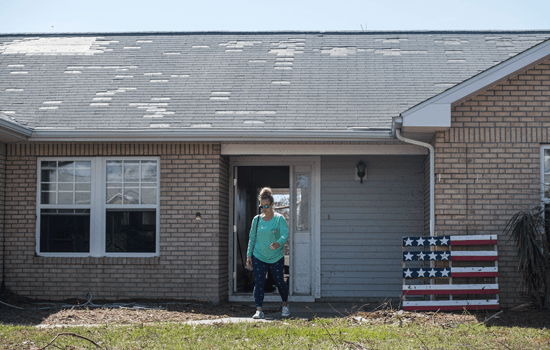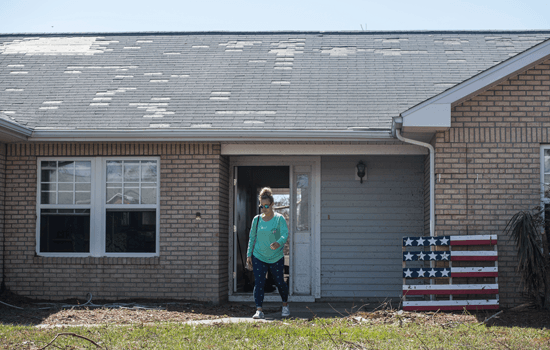 By: Shannon Prentice, Content Development Manager
Families living in housing on military installations used to have one simple thing in common: their military service. Now, many families are speaking up about another thing they have in common: substandard living conditions.
Military families deserve better.
Military families have been living in privatized, on-base housing for the last 20 years at over 100 installations nationwide. The Department of Defense (DoD) said this was supposed to ensure better living conditions, but many families now report the opposite.
From lead and asbestos exposure to untreated pest infestations, military families have faced a slew of health risks because of lapses in oversight and a 'code of silence' that keeps them from reporting housing issues for fear of career-ending retaliation from military commands. Families are speaking out about the way they're being treated by the private companies contracted by the individual service branches to oversee military housing communities. And now, thanks in large part to a stinging investigation by Reuters, Washington is paying attention.
Mice & Mold, and in Fear of Retribution
Sharon Limon's home on Camp Pendleton was home to both mold and mice, neither of which were effectively treated.
"We ended up taking a loan out to move off base," Sharon explained. She says Lincoln Military Housing—the private company that maintains Camp Pendleton housing—made "too many calls to count" to her husband's command, which Sharon says caused his career to take "the biggest hit of all." She says he was forced out in August 2018.
Living in Squalor and Paying the Price
Lisa Mayfield says her family experienced mold in multiple areas of their Fort Belvoir home. Their furniture was damaged because of mice and they were shocked with how they were treated upon moving out. "We were charged a ridiculous amount of money for 'damaged carpet' and HVAC cleaning, which I asked them to do while I lived there after the AC unit broke mid-summer and the house smelled awful," she says.
The number of reports about unreasonable charges and significant health hazards continues to grow, mostly unanswered by the Services and the private companies who manage the properties.
What do the Services Know?
The Services appear to have been aware of potential unsafe conditions of its housing. Reuters reports "in 2005, the Army released an environmental study that said 75 percent of its 90,000 homes nationwide didn't meet its own standards of quality or safety." And though Congress gave housing contractors 100% of the Basic Allowance for Housing for those living in base housing in the FY19 NDAA, reduced support from the Services to help with upkeep of privatized homes on installations has led to fewer maintenance staff.
"My house has lead and asbestos. [The property management company] just makes you sign a waiver. They won't do anything," Sarrah Healy, a military spouse, said after learning the Army planned to test 40,000 homes for lead following the Reuters report.
Families take Action
"Trust me, we're living in unlivable conditions," military spouse Janna MaRee Driver explained. "Homes are full of mold and making us very sick!" Janna took to Facebook to urge other military families to contact their congressman and demand an investigation of the living conditions at their base.
The National Military Family Association stands behind our uniformed services and each of their family members. Our service members make tremendous sacrifices for our nation. Their families' safety should not be among them.
The services, and the privatized housing companies must assess the extent of health and safety hazards in military family housing and properly address all of those hazards. We urge Congress and the Services to conduct adequate oversight of privatized housing companies to ensure military families are provided safe, high-quality housing.
Does your military family have an experience with substandard housing on a military installation? We want to hear your story, and we want to make sure lawmakers hear it, too.
Please share your location and experience in the comments and we will take your story to Capitol Hill.