Military Child Custody: Should Parents Have to Choose Between Spouse or Child?
By: MJ Boice, Staff Writer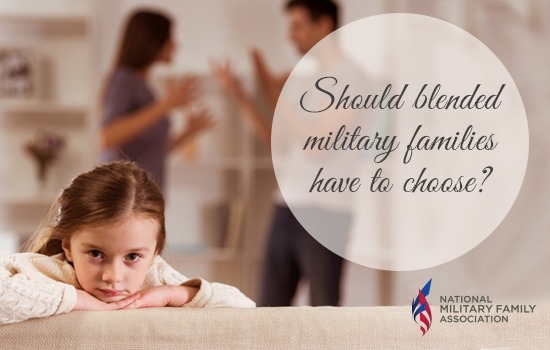 Divorce is hard for any family. When children are involved, it can quickly move from unfortunate to heartbreaking, especially when figuring out custody arrangements. With no standard laws addressing the challenges of military life, like constant relocations, military families often struggle more with child custody than their civilian peers.
Each state is different with how they govern family law. Because there are no federal laws related to custody issues, family courts were using a military member's service against them when determining custody arrangements for their children. The Service Member's Civil Relief Act (SCRA) has some protections in place, and there are states that have been working toward a uniform law that addresses military family custody issues, but not every state participates.
Bottom line: It's completely up to a family court judge to decide what's in the best interest of the child while making sure the military member's service is not used against them in the custody agreement.
But what about the military spouse?
When a service member marries or re-marries someone with children from a previous relationship, that military spouse is not protected by federal or state laws in the same way the service member is protected. In fact, there are NO laws in place to protect the military spouse parent.
With PCS season in full swing, we are seeing a massive uptick in custody battles with blended military families.  Jane*, an Army spouse currently residing on the West Coast, recently shared the custody struggles that her own blended family is going through.
Jane's husband Mark* received short-fused PCS orders to the East Coast. They have a 3 year old daughter together. She also has shared custody of her 12 year old son, Tommy*, from a previous relationship. Mark managed to remain on the West Coast for two tours of duty to accommodate the custody agreement with Tommy's father. When the transfer orders came down, Mark and Jane tried desperately to get them changed. But the needs of the military must come first, and Mark had to go where he was needed.
Jane went to court to see if the custody agreement could be modified and began searching for laws that might help her case. She found plenty of protections for service members in her situation, but none that extended to their spouses.
She tried to argue in court that the scenario was the same, since she and both of the children were on Mark's orders. Her aim was to keep her family together and maintain joint custody by splitting time equally with Tommy's dad. Jane pleaded with the judge and tried to get him to understand that even though she's not the service member, her son's best interests could still be preserved if the law could be extended to her.
Unfortunately, the judge ruled that the law didn't apply to Jane or her son. He also stated that she could choose to stay in the state if she wanted to keep Tommy, or she could choose to relocate without him.
Choose your service member spouse, or choose your child? What 'choice' would YOU make if you were Jane?  
Josie Beets, a military spouse attorney, saw many cases like Jane's when she served as legal assistance attorney for the U.S. Army. She encourages military spouses who have children from previous relationships to think ahead about modifying their custody agreements before orders are received.
"The only constant in military life is change. Since you already know that at some point you are going to move, the best thing you can do for your children, your service member, and yes, even your co-parent, is to talk about these issues before they come up," says Beets. She also advises to come up with an agreement with your co-parent and try to decide how visitation will be handled if your service member gets orders to a location that isn't within driving distance.
"If you can, go back to court and enter that agreement in a modified custody order approved by a judge," Beets explained.  "Or at least try and write an agreement together and sign it in front of a notary with your co-parent. Even though it's not a legally binding document, if things go bad it can be your proof to the court that you made a good effort to come to an agreement."
Military families come in all shapes and sizes, and their family dynamics are unique to military life. Maybe it's time our state and federal leaders revisit these unique dynamics and find a way to create protections for the entire military family unit, whether they're born into, sworn into, or married into military life.
Have you experienced custody issues as a result of military service? We invite you to share your story with us at [email protected].
*Names have been changed to preserve the military family's anonymity
Posted June 27, 2017