Military Caregiver Kids are Hidden Heroes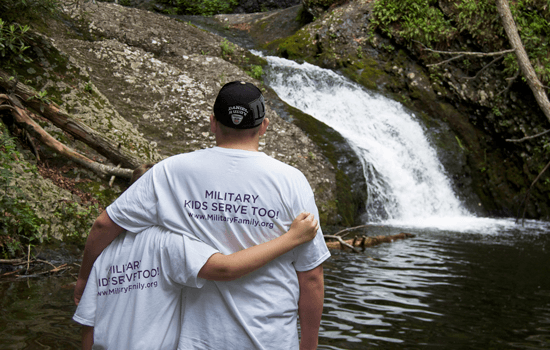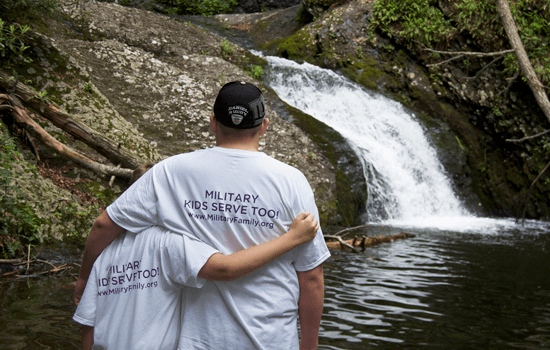 What's it like to be a military caregiver kid? We know military kids are resilient; they have to be with the stress they endure. Military kids often experience multiple deployments, military-mandated moves, and numerous transitions. In fact, most will attend nine schools between kindergarten and high school graduation.
According to the School Superintendents Association reports, "one third of school-age military children show psychosocial behaviors such as being anxious, worrying often, crying more frequently."
For those coping with a wounded, ill, or injured parent, it's even worse.
"You can't live in a household with somebody suffering and not have it affect everybody in the household," said one military caregiver.
For the last year, the National Military Family Association (NMFA) and Elizabeth Dole Foundation (EDF), with support from the Wounded Warrior Project (WWP), have joined together as a united voice and force for change for military caregiver children. Together we are working to better understand their lives, affect policy and programmatic change, and raise awareness about their struggle.
In summer 2018, NMFA and EDF hosted the leading organizations caring for military families in a day-long discussion to better understand military caregiver children's unique needs and challenges.
We walked into the Impact Forum with what we thought was a good, anecdotal understanding of their struggles—after all, both of our organizations interact with military caregivers and their children on a daily basis through programs like EDF's Hidden Heroes project to NMFA's Operation Purple Healing Adventures®.
"We had the general categories of problems right—mental health, communication, social isolation, financial…but even we were taken aback as we listened to our caregiver panel describe the challenges their kids face," said Deputy Director of Government Relations, Karen Ruedisueli.
We knew our military caregiver kids experienced stress and trauma at higher rates than their peers, so we suspected we would hear about behavioral and mental health problems. We were shocked and heartbroken to hear about a military caregiver child's suicide attempt.
Another family that relied on mental health support for their military caregiver kid's well-being reported having to drop the child's therapy due to the increased cost of TRICARE copays.
We figured some caregiver kids were socially isolated due to family circumstances, but we were still surprised to learn about a caregiver child who had to complete school online because severe anxiety kept her confined to her home.
One caregiver described her family's journey from dual income family to having a home in foreclosure as she temporarily left her career to care for her wounded husband.
Even basic family time is impacted.
"The hard part is I feel like sometimes I don't get to be that loving mom or that loving person as much because it's this constant management," said one caregiver." It's constant management from the minute you wake up even throughout the middle of the night."
This weekend, caregiver kids and their families will join NMFA in Columbia, North Carolina, for an Operation Purple Healing Adventure. Created in 2009, NMFA created Operation Purple Healing Adventures (OPHA) to give military families an opportunity to regroup and reconnect after an injury or illness. These three-day retreats focus on healing the whole family—injured service member, spouse, and children alike.
In Columbia, we'll pay special attention to our youngest hidden heroes. While they practice their hand at archery and enjoy some time in canoes, we will focus on understanding their challenges and unmet needs.
After the retreat, we will continue to work with EDF in supporting a research study to assess the prevalence of psychological, social, behavioral, and academic adverse outcomes among military caregiver children.
"My kids, even with all of their issues, they are so compassionate," said another caregiver. "I think that's absolutely the best thing. I mean, they just they care so much about other people because they've seen suffering, they've lived through trauma, they understand what pain is so the idea that somebody else is in pain, it just wrecks them."
Through research, advocacy, and programs like Operation Purple Healing Adventures, we are committed to serving and supporting our caregiving families—parents and kids alike.
Read more about the Impact Forum.
Learn more about Operation Purple Healing Adventures and apply here.