Memorial Day Is Different This Year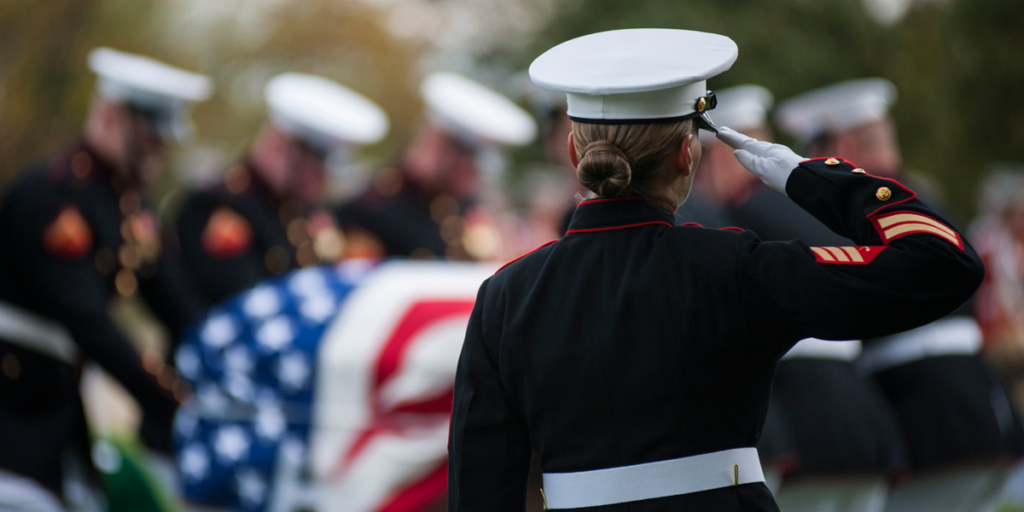 This Memorial Day, everything feels different. 
We're not marching in parades or opening the summer with a trip to the pool. We aren't surrounded by the crowds of friends and family Memorial Day typically brings. As military families, we know Memorial Day is so much more than a holiday weekend — but for most Americans, it's just that.
This Memorial Day, coronavirus deaths in the U.S. have crossed the 100,000 mark, and we now mourn and remember more Americans who have lost their lives in four months than in the entire Vietnam war.
For all of us, grief is now a part of life.
Military families know that feeling well.
For every military family who serves, there's always a fear — even if it's buried deep — that their service member could die in the line of duty. It's a grief we have to make room for. And this year, American families — military-connected or not — share that fear and uncertainty.
Let's also share our memories.
Let's remember Sgt. Michael Bitz, who died at the start of the Iraq war, leaving two small children and his wife Janina, who was pregnant with twins. Janina will never know if Michael saw the picture of their babies that she sent in the weeks before he died.
Let's remember SSgt David Stewart, who died during his 5th combat tour in Afghanistan, leaving behind his wife Krissy and their two children. Their son's billowing laugh, which sounds just like David's, keeps him in their hearts and minds daily.
Let's remember CW3 Brian Hornsby who died in a helicopter crash in Afghanistan, leaving behind his wife Antonette and their two children. Antonette starts feeling Memorial Day with a flood of memories a month before it gets here each year.
Let's remember the fathers and mothers who never had the chance to see their children grow up but made sure through their sacrifice that all other Americans could. Let's hold them close.
Let's also hold close those who grieve for the lives — lives lost for us.
Who are you remembering this Memorial Day? Tell their story — in the comments, in social media, at your own dinner tables — and let us share in their memory. While physical distance keeps us apart, our stories can bring us together.