Let's Celebrate Military Spouses Every Day of the Week!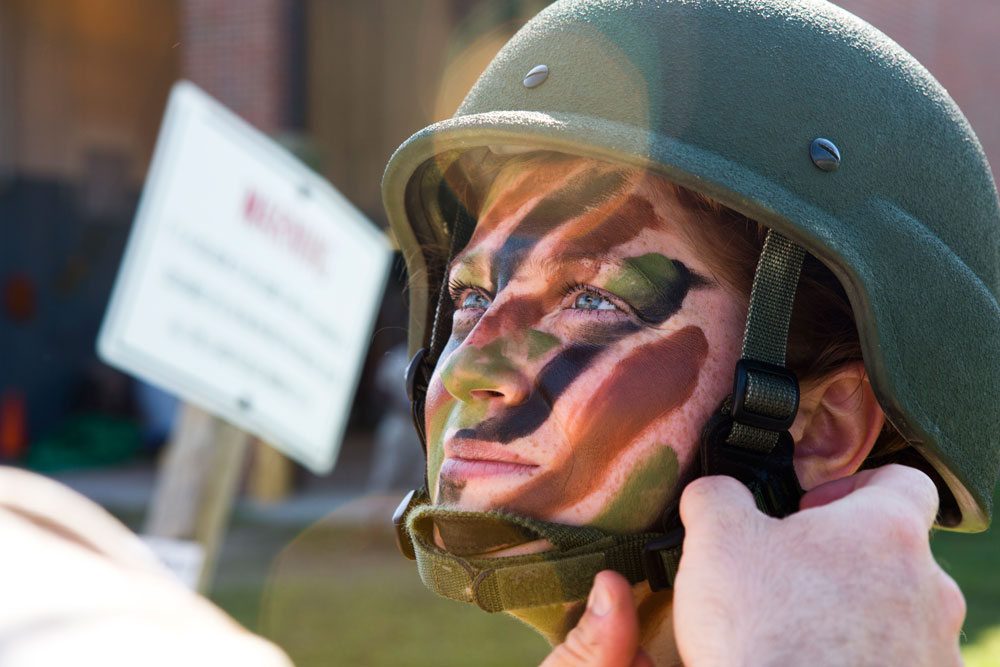 Military Spouse Appreciation Day has special meaning to me, a U.S. Air Force veteran and military spouse. I honorably served 12 years as a Civil Engineer Operations Manager (CE Customer Service), then separated from the military to support my husband, who at the time was an HVAC craftsman. We were parents to two children. Pregnant with our third child, I miscarried the day before I separated from service. What a rough way to transition to my new life as solely a military spouse and mom. This start, nine years ago, prepared me for what new military spouses go through every day.
But I did not know my place in the military system anymore.
How did I fit in with spouses from whom I had felt isolated when on active duty? When my husband deployed for the first time after my honorable separation from service, I found out how I fit in. My first Air Force Key Spouse, Mrs. Nancy Hester, contacted me and cared for me during his deployment. To remember Mrs. Hester nine years later says a lot about her character—she was awesome.
I did not need much during the deployment. Like most military spouses, I needed to know that if I did have a requirement, my Key Souse would be there.
I remember how Mrs. Hester let me know about the resources available to me, and how she appreciated me for information I could share as a veteran and spouse. I remember how she gave her all, while still caring for her own family and maintaining a full-time job. My Key Spouse showed up and was available. Her care for me, early on in my new life as a military spouse, inspired me to want to do the same.
Fast track to today, our family is stationed at Joint Base San Antonio—Lackland, home of Basic Military Training, the Gateway to the Air Force. When we arrived at this duty station, I felt nostalgia as a veteran, observing the Military Training Instructors marching and drilling trainees.
I was so consumed with my own transition and care for family that it had not occurred to me, as a now seasoned military spouse, that there was a need to support the spouses of those soon to be new airmen.
Until I met Mrs. Vanessa Edwards. She further exemplified what caring for a military spouse looks like as she fulfilled the role of servant-leader. Our paths crossed at an annual cookie event we both served at. Subsequently, I got an email from her to come and welcome new spouses at a program called "New Spouse Orientation" (NSO).  This program has been going on for the past three years and in that time, we have briefed almost 10,000 families.
Today, 50 Thursdays out of the year, I faithfully volunteer at NSO alongside a team of seven passionate military spouses. We know firsthand that knowledge of, and access to Air Force resources is the new spouse's best friend. I feel good serving again in this new capacity of empowerment. It is an honor to pay forward the appreciation my Key Spouse sowed into my life nine years ago.
Transitions can be rough for military spouses—whether from base to base, or from basic military training to the first duty-station. In fact, I joke often that this military spouse life is tougher than active duty ever was. And that says a lot; considering I deployed to Iraq, slept in a tent city, and ate MREs for 120 days. 'Military spouse life' is challenge but it is not insurmountable.
Due to what I have experienced, we make sure that Military Spouse Appreciation is every week at the NSO. I  get to celebrate new U.S. Air Force Spouses for who they are—from the stay-at-home spouse to the neurosurgeon. I get to celebrate my fellow new sister and brother spouses joining the support system of the homefront. I get to celebrate the vitality their unique skill-sets offer to the Air Force family. And lastly, I get to celebrate the diversity their gifts bring to the Air Force cornerstone, which is resiliency; for themselves and others.
As for me, I find I have come full circle on my journey.
I have found my tribe, I have my voice, and I feel appreciated every day as a veteran and military spouse.
Do you have a special military spouse who helped guide you? Share their name in the comments along with your favorite memory!

Posted by Reverand Diane Reece, Air Force veteran and military spouse