Here's What You Need to Know About Starting a Business
By: MJ Boice, Staff Writer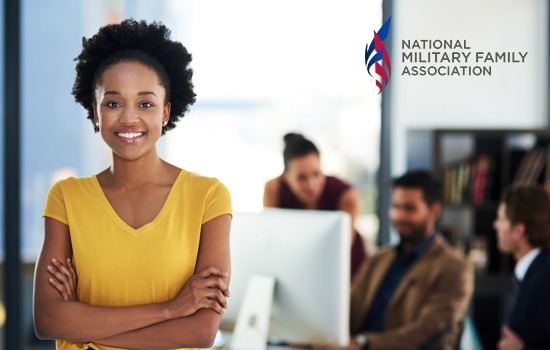 The career life of a military spouse often has a lot of starts and stops. Frequent PCS moves are usually the main culprit of military spouse employment issues, since most jobs require an on-site presence.
In an effort to side-step the frustration of job searching every few years, many spouses are moving towards entrepreneurship, which allows them to move their business (and income) with them with each new PCS
Many military spouses toy with the idea of owning their own business, but are often hesitant to make the jump due to lack of funding, or simply not knowing where to start. If you're a military spouse business owner or are looking to start a business, we've compiled a list of terms, tips, and resources to help further your goals of becoming your own boss!
Types of Businesses
Sole Proprietor/Independent Contractor – Sole proprietors and/or independent contractors are among the most common forms of business structures and arguably the easiest to set up. Simply put, it's a business operated by one person (or in some cases married couples) with fewer taxes and legal issues. The flexibility of being a sole proprietor allows you to manage your business from nearly anywhere, depending on the services you provide. The profits of your business are yours to keep, but remember that you'll also be liable for any debts incurred by your business.
Examples of Sole Proprietor/Independent Contractor businesses include: virtual assistants, direct sales, home health care, tutoring, freelance writing
Limited Liability Company (LLC) – An LLC is usually when you decide to partner with one or more people to provide your services. For example, if you're a graphic designer looking to partner with another military spouse to offer a diverse set of web-based services, you may want to consider becoming an LLC. It starts through a written agreement detailing how the business will be managed and how the profits and losses are distributed. This includes certain protections for you and your partner(s) by limiting the liability and keeping your interests safe and sound.
Examples of LLC businesses include: consulting, creative services, coaching, training
Nonprofit – Perhaps you're looking to advocate for a particular social cause or further a certain ideal or point of view. While the nonprofit option is typically known as a non-business entity, that doesn't mean that you won't have access to business funding or resources. Most nonprofits rely on donations, corporate contributions, membership dues, and grants, but there are other ways to fund a nonprofit, as well. Depending on the goals and purpose of the organization, you might also be able to collect fees for goods or services.
Examples of Nonprofit organizations: National Military Family Association, Red Cross, Boys & Girls Club of America, Habitat for Humanity
Resources
National Military Family Association (NMFA) – NMFA knows that when a military member serves, their entire family does, too. That's why we began adding the business and career funding to our scholarship program. Whether you need supplies for your brand new business, or want to attend a training conference, NMFA gives military spouse entrepreneurs the opportunity to apply for a $1000 scholarship to help fund their business endeavors.
Inc. Magazine's Military Entrepreneur Program – Inc. Magazine launched their Military Entrepreneurs Program in 2011 to help teach service members, veterans, and their families how to start, grow, and run their own business. They offer services such as mentoring, education, information, and networking opportunities, as well as periodic special events and business conferences.
Small Business Association (SBA) – The SBA's Office of Veterans Business Development (OVBD) empowers military spouse entrepreneurs and business owners by providing the same counseling and training, access to capital, and contracting opportunities that are provided to service members and veterans.
SCORE – In partnership with the SBA, the SCORE Association is a nonprofit that has thousands of volunteer business counselors throughout the U.S. who will advise and mentor aspiring entrepreneurs and business owners. Their services are completely free and also include online workshops, as well.
Milspouseprenuer – Founded by military spouse and business owner, Lakesha Cole, Milspouseprenuer speaks specifically to the military spouse community who owns, or would like to own, a business while stationed overseas. What initially began as a Facebook group in 2014 has grown to become a trusted resource for military spouse entrepreneurs; providing tools and opportunities to successfully navigate the rules and regulations of running a business overseas.
StreetShares – StreetShares works with business owners to find funding by matching them with investors looking to gain certain financial and social returns. Recognizing that women make up over 90 percent of the military spouse demographic, StreetShares created the Ultimate Guide for Military Spouse Business Owners, a free PDF download chock-full of resources specific to women-owned businesses and military spouse entrepreneurs.
Military Spouse Business Academy (MSBA) – MSBA works to help military spouse business owners overcome challenges through community-based solutions and peer-to-peer mentorship. This includes a forum for information, inspiration, and innovation that provides educational support for military spouses looking to start or grow their business.
Final Tip
Aside from usual business decisions you'll need to consider, such as taxes, bank accounts and paperwork, there may be additional requirements to consider when starting a military spouse-owned business. Depending on the type of business you're moving towards, you may have to register with local or state agencies. If your family lives aboard an installation, you'll need to look into the rules and regulations of running your business in base housing. And always check with local, state, and federal agencies to see if your business requires additional permits or licenses.
Posted January 16, 2018