Heads Up on Student Loan Snag
By: MJ Boice, Staff Writer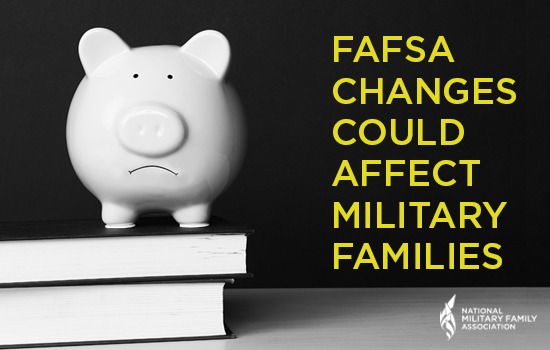 If you haven't filled out your Free Application for Federal Student Aid (FAFSA) for the upcoming 2017-2018 school year, you better start soon, or you may find yourself ineligible to receive additional funding through state or institutional grants.
Applying for financial aid can be a confusing process, and it's about to get even more confusing. Without warning, the IRS removed its Data Retrieval Tool (DRT) from the FAFSA website on March 3, citing a data breach that may have affected up to 100,000 tax-payers.
The DRT was designed to automatically pull your IRS tax information directly into the online FAFSA application to streamline the financial aid process. This system was implemented in 2010 to reduce the risk of errors from borrowers having to manually input their tax information.
Applicants are still able to use the online portal or file a paper application, but are, again, required to manually input their tax return information. Because of this, many student advocates are worried there will be an uptick in errors that could delay a student's financial aid process. These errors could subject students to a process called 'income verification'– a process where borrowers are required to submit additional documentation to complete their application. This verification process is often time-consuming, and could compromise a student's ability to meet key deadlines when applying for additional aid.
This additional process means students selected for income verification may have to rush to get the additional documents in to complete their application before they can apply for other types of financial aid, which is often awarded on a first-come, first-served basis. If the student's financial aid application is delayed, the state or institutional funds could potentially run out, leaving the student at risk of delaying their education or having to take out additional loans.
The DRT outage won't impact the amount of financial aid you would be eligible for, it simply means you will be required to enter all of your tax information into the application manually. You will also be able to file your 2017-2018 FAFSA using your 2015 tax returns . However, if you are selected to verify your income through the verification process, you will be required to submit a copy of your tax transcript. If you don't have your 2015 tax return or transcripts on hand, or cannot access them through tax software, you can request them from the IRS. But be warned: it could take up to 10 days to receive these documents from the IRS. It may take just as long to complete the verification process before your financial aid packet is complete.
This delay may impact military families in a unique way, of course. For example, if you relocated to another duty station since filing your 2015 taxes, or will be soon, you may have to contact the IRS directly to obtain these documents. The IRS website lists ways to obtain these documents online or through the mail. We highly recommend looking over the requirements for each option, as well as reading through the IRS FAQ section on obtaining your tax transcripts. We also suggest you contact your school's financial aid office to see how they're handling the DRT outage.
If you find yourself scrambling through the verification process, or are concerned you may not make the deadlines for additional aid through your state or school, applications are now being accepted for NMFA's military spouse scholarships! The application period will run from May 1-June 30, and is open to any spouse who holds a valid military ID.
Posted May 2, 2017