2018 Legislative Priorities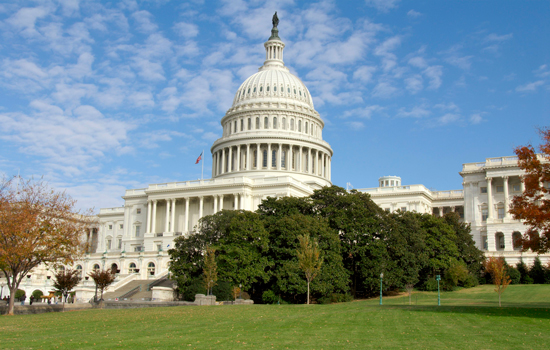 Over more than 16 years of war, service members and their families never failed to answer the call, proudly sacrificing in order to protect our Nation. They made these sacrifices trusting that our government would provide them with resources to keep them ready. Recent national fiscal challenges have left military families confused and concerned about whether the programs, resources, and benefits contributing to their strength, resilience, and readiness will remain available to support them and be flexible enough to address emerging needs.
The Department of Defense (DoD) must provide the level of programs and resources to meet this standard. Sequestration weakens its ability to do so. Service members and their families have kept trust with America with multiple deployments and separations. Unfortunately, that trust is being tested.
During the 115th Congress, our Association will fight to ensure military families have the tools they need to meet the challenges ahead. In particular, we will:
Pay, Compensation, and Commissary
Fight for annual pay raises tied to the Employment Cost Index (ECI) as prescribed by law; protect the pillars of compensation, such as the Basic Allowance for Housing (BAH), that were designed to partially offset the extraordinary conditions of military service.
Strongly oppose changes to the commissary system that may lead to higher prices and reduce the quality of life for military families. Urge transparency and oversight with the transformation process.
Health Care
Partner with the Defense Health Agency (DHA) to ensure beneficiary perspectives are considered on implementation of FY17 NDAA Military Health System reform provisions and the T17 contracts and seek adjudication from Congress as necessary.
Continue to advocate for military families' enhanced access to high quality care – in both the direct and purchased care segments – including the elimination of administrative burdens that create barriers to access. Work to re-establish access standards that are used to hold the system accountable.
Military Family Members with Special Needs
Advocate for enhanced Extended Care Health Option (ECHO) benefits that more closely align with state Medicaid waiver services to achieve the legislative intent of a comparable program for military families who can't access Medicaid waivers due to frequent moves and long state-specific wait lists.
Require a study to look at where special needs families are concentrated, quantifying the costs this imposes on local public school districts, and offering solutions for steps DoD could take to reduce that burden and improve services for special needs military families.
Education
Fully fund Department of Education Impact Aid and increase funding provided through DoD Impact Aid, to ensure that public schools serving military children have adequate resources.
Military Spouse Employment
Offer a tax credit to spouses who need to obtain a new professional license or certification following a PCS move.
Transitioning Service Members and Families
Extend eligibility to Military OneSource for one year after separation or retirement.
Wounded Veterans and Caregivers
Pursue solutions to the complex problems faced by Medicare-eligible wounded veterans including loss of TRICARE coverage and increased out-of-pocket expenses.
Survivors
Pursue the elimination of the Survivor Benefit Plan/Dependency and Indemnity Compensation (SBP-DIC) Offset.
Core Principles
Provide Quality, Affordable, Accessible Health Care
Our families deserve a high-quality health care system that allows easy access no matter where the military sends them, minimizes out-of-pocket costs, and provides for the safety and wellness of service members and families. Pay special attention to the needs of children and family members with special needs.
Improve Access to Quality Behavioral Health Care
Currently serving military families must be able to access behavioral health care without incurring out of pocket costs, whether that care is delivered in Military Treatment Facilities (MTFs) or by community providers. Explore innovative ways to provide care and improve continuity of care. Track military family member suicides to assess the magnitude and trend of this problem.
Ensure Compensation Stays Commensurate with Service
For the long-term retention of the volunteer force, compensation should be competitive with the civilian sector, and recognize the extraordinary demands of military service. Military families cannot afford to have their pay checks chipped away with lower pay raises, reduced basic allowance for housing, increased out of pocket costs for health care, and a cut in commissary savings. Require annual pay raises remain tied to the Employment Cost Index (ECI) as prescribed by law.
Enhance Spouse Career Opportunities
Military spouses need to be able to enhance financial stability for their own military families. Education programs provide a foundation for career development. Spouse career support is essential to help them maintain those careers over their many moves. DoD should continue to provide programs to address these requirements.
Facilitate Seamless Separation
Ensure that those who have served, and especially their families, have the tools to transition successfully to civilian life. Transitional success requires education and preparation that set the foundation for the entire family from the beginning of service.
Support Schools Educating Military Children
Fully fund the federal Impact Aid program and continue Department of Defense programs that support public schools educating military children. Promote more consistent implementation of the Interstate Compact on Educational Opportunity for Military Children.
Sustain Quality Affordable Child Care
Our families want a safe, nurturing environment they can afford for their children, whether on the installation or in the community. Provide adequate funding for military child care programs, including child care fee assistance programs. Require safety and background checks. Encourage states to adopt the highest standards for their facilities.
Uphold the Commissary Benefit
Commissaries are part of compensation and provide important savings for military families. Continue the annual appropriation to support the Commissary system at its current level to protect the 30 percent savings military families receive when shopping at the commissary.
Support Vulnerable Families
Make sure family advocacy programs are funded, resourced, and coordinated between federal and state agencies to address domestic abuse, child abuse and neglect, and military sexual trauma.
Maintain Zero-Tolerance of Sexual Assault
Ask leaders to enforce and enhance comprehensive programs based on the policy of zero-tolerance of sexual assault in the military. Ensure that military families have access to resources to mitigate the consequences, including psychological effects, of the crime of sexual assault.
End Disparities in Benefits for Military Same-Sex Couples
Address inequities faced by military same-sex couples including federal survivor benefits, parental rights, Family and Medical Leave Act and taxes.
Promote Greater Collaboration
Government and community agencies need to work together to enhance support and ensure that military families are ready to answer any call to duty, now and in the future. The National Military Family Association is the leading nonprofit dedicated to serving the families who stand behind the uniform. Since 1969, NMFA has worked to strengthen and protect millions of families through its advocacy and programs. They provide spouse scholarships, camps for military kids, and retreats for families reconnecting after deployment and for the families of the wounded, ill, or injured. NMFA serves the families of the currently serving, retired, wounded or fallen members of the Army, Navy, Marine Corps, Air Force, Coast Guard, and Commissioned Corps of the USPHS and NOAA.