Family and Medical Leave Act: What is it and Can Military Families Use It?
By: MJ Boice, Staff Writer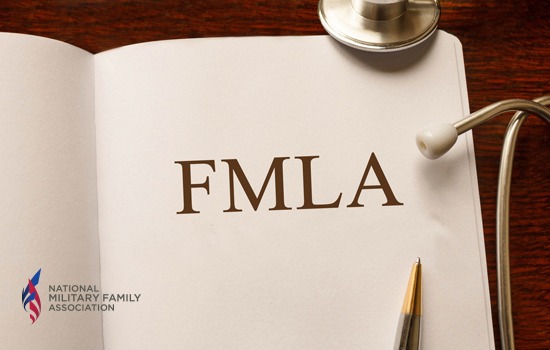 Twenty-five years ago today, President Bill Clinton signed the Family and Medical Leave Act (FMLA); the first and only national law allowing millions of Americans to take time off of work without the threat of losing their jobs.
The FMLA was designed to help American employees meet today's demands between work and family life. Eligible employees are able to take up to 12 weeks of unpaid, job-protected leave each year for a serious health condition, or to care for a family member with a serious health condition. It can also be used for maternity leave to care for a newborn or newly adopted child.
To be eligible for FMLA, you must have been working for your employer for at least 12 months, and have 1,250 hours of service with them before you take your leave. The employer must also have a minimum of 50 employees who all work within a 75 mile radius of the company's main worksite. There are some small businesses that have leave policies similar to FMLA, but they are not required by law.
Military Expansions
We know how important it is to make sure your family is covered in times when you may need to take time off work. NMFA pressed for FMLA requirements to be expanded for military families, and in 2013, those efforts paid off when FMLA expanded to include two additional protections specific to military families.
The first expansion allows military family members to use the FMLA for deployment related activities. These activities, called "qualifying exigencies," allow eligible employees to take up to 12 weeks of FMLA leave for activities specifically related to the overseas deployment of a military family member. Family members are defined as the spouse, son, daughter, or parent of a military member.
You may be eligible to take FMLA leave for these qualifying exigencies if you need to:
Address issues that arise from short-fused deployment orders;
Create or update any financial or legal arrangements, such as powers of attorney;
Attend counseling appointments for your child, your spouse, or yourself;
Attend military events and related activities, such as military ceremonies, family support programs, or meetings related to your service member's deployment;
Spend time with your service member if they return home for Rest and Recuperation (R&R) leave;
Address concerns related to child care during deployment, including school functions, such as parent-teacher conferences;
Attend post-deployment activities for up to 90 days following deployment;
Care for your service member's parents if they aren't able to care for themselves.
The other expansion under the FMLA is military caregiver leave. Under this expansion, an eligible employee is able to take up to 26 work weeks of unpaid, job-protected leave during a single 12 month period to care for a covered service member or veteran with a serious injury or illness.
Allowing military family members 26 weeks to care for their ill or injured service member is a big deal because that's over double the time allowed under standard FMLA guidelines. Previously, only Guard and Reserve families were eligible to take up to 26 weeks of unpaid leave. Fortunately, it was expanded to active duty families as well—an effort NMFA helped spearhead.
For more information on how FMLA military expansions can be applied to your own unique situation, see the Department of Labor's Guide to Military Family Leave Under the Family Medical Leave Act.
Posted February 5, 2018