Do Military Spouses Qualify for Unemployment Benefits After a PCS?
By: MJ Boice, Staff Writer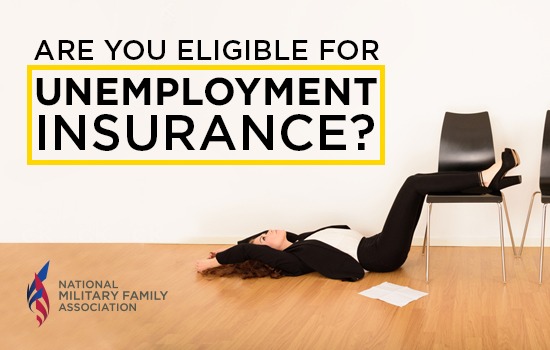 You've packed your boxes, said your good-byes, and tendered your resignation. You may already be searching for a new job at your next destination, but also might be worried about the financial strain that lies ahead if you don't find one right away. Before you worry too much, check and see if you live in one of the 46 states that offer unemployment insurance (UI) to eligible military spouses.
While UI won't match your previous earnings as an employee, it can provide some financial stability while you continue your job search at your new duty station. Each state is different in the amount of compensation you are allowed to receive and the criteria you'll need to qualify for unemployment benefits.
The only states that don't have laws allowing military spouses to obtain UI when they PCS with their service members are Idaho, Louisiana, North Dakota, and Ohio. Unfortunately, if you are forced to quit your job in one of these states, they will consider it a 'voluntary resignation,' and you won't qualify for UI benefits.
If you are resigning from your position in one of the other 46 states, you'll need to get in touch with the agency that handles unemployment benefits in your state to learn how to apply. Each agency will require a copy of your service member's PCS orders, so make sure you have those handy when you submit your application. Remember, you will need to apply for UI in the state you were employed, not your new location.
And keep in mind, timing is a factor with unemployment benefits. Each state sets a minimum amount of time you need to be employed in order to be eligible for UI. For example, if your state says you must have held your position for 18 months in order to be eligible for UI, and you've only been at your job for 8 months, then you won't qualify for benefits. You'll also need to be mindful of when you resign from your position. If PCS orders show a report date of August 1, and you're applying for unemployment benefits in South Carolina, for example, you cannot quit your job until 15 days before August 1. If you resign before then, you would be disqualified from receiving unemployment compensation.
Many military spouses wonder if they're eligible for unemployment benefits if they PCS overseas. Depending on the state, some laws specifically mention that military spouses headed overseas are excluded from UI, but others don't mention it at all. If you can manage to make the argument that you can still apply to U.S. jobs, even while overseas, it's worth applying for benefits.
And if you're a federal employee wondering if you're eligible, the answer is yes! You would be eligible for the Unemployment Compensation for Federal Employees program paid for by each department. When you go to resign your federal position, you should receive a notice from your agency that will outline how you should apply for those benefits.
Have you received UI after a PCS? Did you run into any issues in the process? If so, we want to hear from you! Email your story to [email protected] and become part of the advocacy process!
Posted June 22, 2017