Did the Pandemic Leave You in PCS Limbo? SCRA Can Help.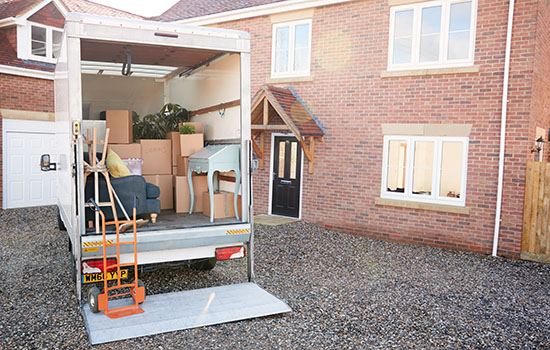 Military moves present no shortages of challenges: all the packing, logistics, new homes, new schools, broken furniture, and a never-ending supply of moving stickers. But for families affected by the stop movement order issued in March, moves have been more challenging than ever.
In March, many military families with impending PCS orders found themselves in limbo. To help limit the spread of the coronavirus, they were told to remain in place at their losing installation –  that's the place they were moving from — despite having already lined up housing, including having already signed leases or mortgages, at their gaining installation — the place they're moving to.
Down One Income, Plus Another Rent
Many impacted families found themselves paying for housing in two locations — without an increase in budget to buffer the cost. Complicating things even further, some working military spouses had already left their jobs at the losing location in preparation for the move.
At the time no one was sure how long this holding pattern would last. And really, how many families can pay for housing at two locations on one income? Very few.
No Easy Fix For Families Paying Two Rents
Despite the obvious problem, there was no easy fix for military families in trouble. Put into financial duress, they turned to the Servicemembers Civil Relief Act (SCRA) for protection. Unfortunately, they learned that that the SCRA would only allow a military family to terminate a lease if the service member, after executing the lease, obtained PCS orders away from a duty station or received orders to deploy for 90 days or longer. The pandemic? Not your landlord's problem.
But military families don't just move because they want to. They move because their government has told them to – and again and again, they do. But when the government put a pause to that move, military families were left with no legal recourse to mitigate their financial duress and terminate a lease at the gaining location.
NMFA Gets Involved
The National Military Family Association wasted no time in raising the issue with Congress and rallied other military service organizations in support of legislation addressing the problem and offering a solution.
Swift Congressional action to help military families led to additional legal protection within SCRA for families caught in PCS limbo. On August 14, 2020 the President signed  S. 3637 into law ensuring that military families who execute a lease, and thereafter receive a stop movement order for a local, national, or global emergency, which prevents the family from occupying the residence, now have legal recourse to terminate that lease. The language is detailed – but it's really important. Now, if your PCS is affected by pandemic, you don't need to be as concerned about the prospect of carrying two. And the legislation goes even further: it also covers leases for professional, business, agricultural, and similar purposes as well as vehicles and is retroactive to the time the stop movement order was issued.
PCS moves are always hard – but for those families PCSsing in pandemic, they don't have to be quite as risky.
By: Jennifer Davis, Deputy Director Government Relations