Can Employed Military Spouses Improve Military Retention Rates?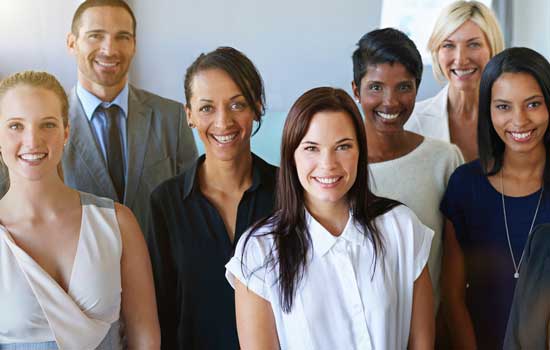 It's no big secret military spouses struggle to find meaningful employment. Between frequent moves, child care costs, and job expectations, finding and keeping a job can feel near impossible—especially when trying to balance employment with the long hours of their service member spouse.
On May 26 on Capitol Hill, the Congressional Veterans Job Caucus held a panel to shed light on military spouse career struggle. NMFA Executive Director Joyce Raezer participated on the panel and offered some actionable solutions.
Times have changed since the days when military spouses didn't expect to work. Today, military spouses want, and in many cases need, to work to make ends meet for their families.
At NMFA, we believe it's important for legislators and employers to remember military spouses when they're making decisions. "Both veterans and military spouses are looking for jobs," Raezer said, "but military spouses are often invisible to the hiring community. Hiring efforts focused on the needs of veterans won't meet the unique needs of spouses."
If military spouses are gainfully employed, it can improve the retention rate of service members staying in the military.
Cristin Orr Schiffer, of Blue Star Families, explained that military spouses often have to accept the circumstances their military marriage presents—including their own underemployment and unemployment. But military fiancés and young service members are faced with a difficult decision: will a military career be worth it?
"Career-minded spouses coming into the military either have to accept this problem," Shiffer said, "or the service member is going to think about getting out of the military in order to maintain their relationship."
What can policymakers do to provide solutions for these obstacles?
Help military spouses pursuing mental health careers by extending loan forgiveness programs to spouses and connecting them with assistance in meeting certification requirements.
Make it easier for spouses to transfer professional licenses from state to state. In some states, the process of transferring a license, like a mental health provider, teacher, or nurse, takes so long that spouses lose months of employment trying to meet the requirements of their new home state.
Encourage employers to offer flexible work solutions, especially for caregiver spouses. Shelly Stewart, of Paralyzed Veterans of America explained, "You can't walk into an interview, and tell them 'I need to take off every Tuesday and Friday for appointments.' Education of employers about the needs of caregivers, as well as active duty spouses, is integral."
Make it easier for spouses to access information from Transition Assistance Programs attended by the service member. Current access to the TAP program is "space available," Raezer explained. "And there often isn't space available. Or, spouses are unable to leave their jobs to attend the class."
Increase visibility of existing programs. There are plenty of resources available, but not many are marketed towards military spouses, so most don't know where to go for help when they need it. Resources, like Veterans.gov, are available to military spouses for accessing employment support, but aren't necessarily the first place a spouse would think to look.
Are you a military spouse who's faced employment or education obstacles? NMFA is here to help you pursue and achieve your goals. Tell us your story in the comments.
Posted May 26, 2016