Confused About Military Child Care Changes? Here's What You Need To Know.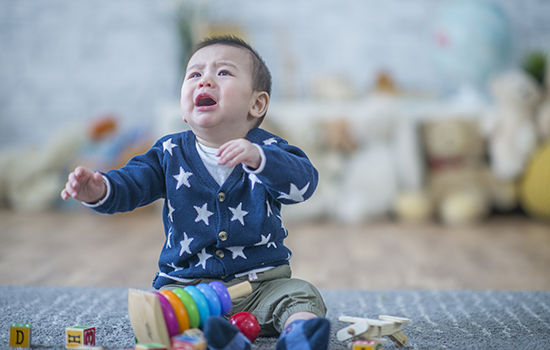 By: Nicole Russell, Government Relations Deputy Director
On Friday, February 21, the Secretary of Defense Mark Esper, issued a new policy change which will give active duty Department of Defense (DoD) service members priority at military installation child development centers (CDCs). Beginning June 1, 2020, the highest priority will go to CDC direct care staff (Priority 1A) followed by active duty DoD service members. Specifically, the second highest priority (Priority 1B) goes to single or dual DoD active duty members including combat-related wounded warriors on active duty status, single or dual Guard or Reserve members on active duty or inactive duty training status; and those service members with a full-time working spouse.
The most noticeable change to prioritization procedures will be the removal of lower priority families to accommodate higher priority families if wait times exceed 45 days at CDCs. Existing patrons will be given at least 45 days' notice before displacement. Priority 1A and 1B families cannot be displaced from the CDC to accommodate for any other eligible families. All families with lower priority status than 1A or 1B can be removed from the CDC if a higher-priority patron requests a spot (and the wait time exceeds 45 days for that spot).
Service members with a part-time working spouse or a spouse seeking employment will receive third priority. Fourth priority goes to service members with spouses enrolled full-time in a post-secondary institution. Fifth priority goes to DoD civilian employees. Sixth priority goes to space available for all other eligible families; including active duty with non-working spouse, DoD civilian employees with spouse seeking employment or enrolled in post-secondary education, Gold Star spouses, and active duty Coast Guard members. We are concerned about Coast Guard families being removed from CDCs and being able to find child care elsewhere. With that said, Coast Guard families will still have access to Family Child Care in on-base homes.
The June start date will allow DoD to update MilitaryChildCare.com with the new prioritization policy and display anticipated wait times as spots become available. Military installation commanders will have the authority to determine exceptions to policy based on their unique needs.
We are pleased that the DoD is recognizing the hardship and threat to readiness that CDC waitlists pose to our active duty military families. Through frequent moves and the demands of military service, our military families should be prioritized when moving to a new duty station and/or when a spouse gains employment. We will closely monitor the implementation of this policy as we continue to advocate for all military families.
The policy guidance can be found here.