The Common Core: What Do Military Families Need to Know?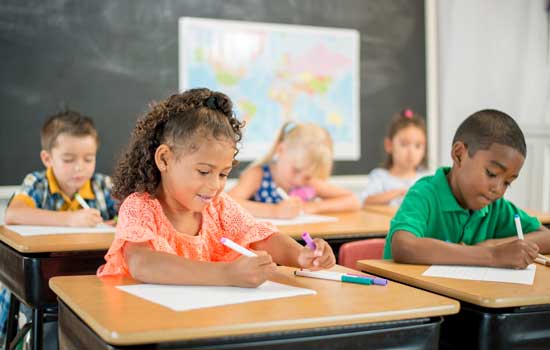 If you are a military family with school-age children, chances are you've heard something about the Common Core State Standards. Either you are in one of the 42 states that has adopted the standards, or you face the prospect of moving to one of those states during your service member's military career. But what exactly is the Common Core and what does it mean for military families?
So what the heck is the Common Core, anyway?
The Common Core is a set of standards that outline what skills and concepts students should master in math and language arts as they move from kindergarten through grade 12. They were developed in 2009 when the National Governors Association and the Council of State School Officers agreed  there should be a consistent set of high standards used across the country so all students would graduate high school ready for college or careers. As of August, 2015, the Common Core standards have been adopted by 42 states and Washington, D.C. While the standards are uniform, schools and school districts design their own curricula and plan their own lessons.
My child's school adopted Common Core and now I can't understand his math homework! What gives?
The Common Core standards included changes to the way in which math is taught, especially in younger grades. The goal was to move beyond rote memorization and improve children's understanding of math concepts while giving them different methods to solve problems. This can be incredibly frustrating for parents who grew up solving problems a certain way and are understandably confused by new methods they never learned. Some parents also point out the new methods are more cumbersome and time-consuming than the "carry the one" system many of us grew up with. However, the goal of using manipulatives and other new methods to teach math is not just to get the right answer, but to help children gain a deeper understanding of the concepts behind the problem.
My child is worried about standardized testing and his teachers seem stressed out too. Is this because of Common Core?
Whether or not they use the Common Core, all states have education standards. Standardized testing is the most commonly accepted method used to determine whether students are meeting state standards and if they are not, how and where they are falling short. As states adopted the Common Core, new standardized tests had to be developed that reflected the new standards. Some parents and teachers have complained the new tests are not well designed and not reflective of what is being taught in the classroom. The issue is related to the test design than to the standards themselves.
My child attends a Department of Defense Education Activity (DoDEA) school. What do we need to know about Common Core?
DoDEA has adopted College and Career Ready Standards which mirror the Common Core. They are rolling out the new standards gradually. Students in kindergarten through fifth grade began learning under the new math standards during the 2015-2016 school year. The new standards are set to be implemented for grades six through 12 starting in 2016.
Bottom line, what does the Common Core mean for military families?
At one time, almost every military family had a story about moving to a new school district only to find their children were far ahead – or far behind – because standards in their old and new school were so different. The Common Core addresses this problem by implementing a uniform set of high standards, so kids and their families know what is expected when they move to a new school. We recognize the standards aren't perfect and the implementation has been difficult in many locations. But the standards themselves will help accomplish what we have been calling for for years – ensuring military children receive a high quality education wherever they happen to be stationed.
What is your family's experience with the Common Core? Share your stories below!
Posted April 15, 2016