Calling All Determined, Passionate, Driven Military Spouses!
By: MJ Boice, Staff Writer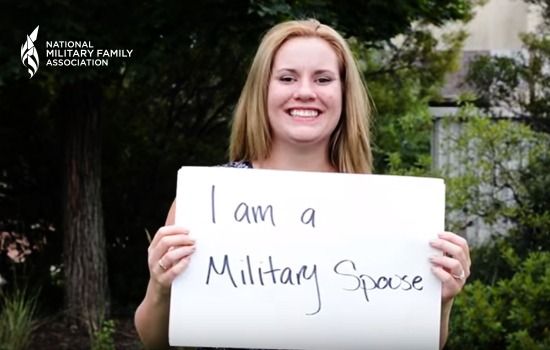 When a military member serves, their entire family serves, too. The military's mission and needs always come first, and no one understands that better than a military spouse.
Deployments, multiple PCS moves, and the constant cycle of having to put education and career goals on hold make it hard for a military spouse to find an identity outside of their spouse's service.
Do you feel overlooked, under-represented or stretched way too thin? Do the demands of military life make you feel like you'll never succeed? Are you tired of choosing between what you must do rather than what you want to do?
Then this is for you.
Your service member's military career does not define you. Military life can shape you and influence you, but it cannot define you. Only you can define you.

We challenged military spouses from all over the world to define themselves. We wanted to know who they are, what they want, and who they want to be. And they didn't just tell us…they showed us what it means to be #MoreThanASpouse. That's why NMFA started our More Than a Spouse pop-up events—to connect you with people who have been there, are there, or are going there. We know you are capable of supporting your service member's career and doing all the wonderful and amazing things that make you, you.
Are you a military spouse student, entrepreneur, or serial volunteer? Are you a dreamer, leader, or parent extraordinaire? If you're waiting for a sign, here it is. You've waited long enough to pursue your passion… we've got your back!
Are you ready? Because it's your turn to tell us:
"What makes you More Than a Spouse?"
Want More Than a Spouse to come to your local military community? Tell us where you live and we'll make it happen!
Posted August 1, 2017