Bye-Bye Beachwear, Hello Backpacks: Back to School Season is Upon Us!
By: MJ Boice, Staff Writer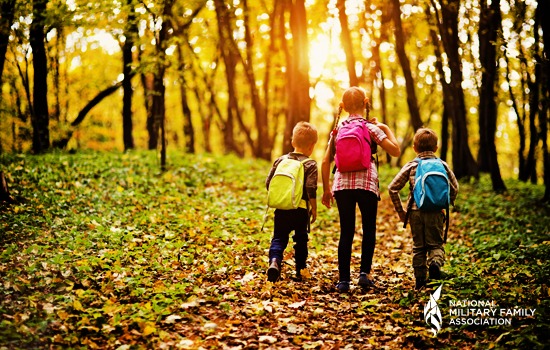 The weather's still warm and the pools are still open, but kids across the nation are groaning in unison at the "Back to School Sale" ads in the stores and on TV. We're betting a few parents are groaning along with them, too!
The hustle and bustle of back to school season can be daunting, especially if you've recently moved to a new area. Military kids face education challenges that many of their civilian counterparts don't experience, so to help make a smooth transition from poolside to classroom, we've compiled a list of resources to help keep the roadblocks to a minimum.
The Interstate Compact on Educational Opportunity for Military Children
The Compact is an agreement signed by all 50 states and the District of Columbia designed to address the common obstacles military kids can face when moving from one school district to another. For example, if your child was in kindergarten or first grade at your previous duty station, they should be allowed to enter the next grade, even if they miss the new location's age cutoff. If they were in the gifted program or received accommodations for special needs, the new school should place your child in a similar program.
The Compact also covers immunization, graduation, and records requirements, as well. For additional information on the Compact click here to learn more.
School Liaison Officer
Your installation or area School Liaison Officer (SLO) is your go-to education resource when transitioning to a new school district. The SLO can help navigate local education policies and requirements, and also serve as the main point of contact between your installation and local school district.
The SLO is also fluent in educating the local schools about military life challenges. If you find yourself dealing with a school policy pickle, they can help advocate for you and your military-connected student. For additional information or to locate your installation's SLO, click here to learn more.
"Must Have" K-12 Education Resources
Military Child Education Coalition (MCEC)
Special Needs Education Directory
Operation Homefront "Back to School Brigade" 2017
Home School Association for Military Families
Posted August 10, 2017