Applications are Open for Operation Purple Camps!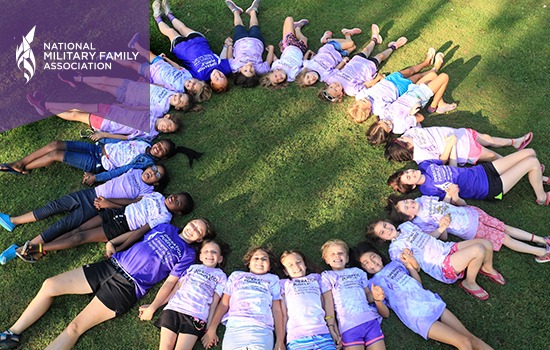 Looking for a great summer opportunity for your military kids? Look no further. Applications for Operation Purple Camps are now open!
NMFA knows Military Kids Serve Too® and that's why we offer military kids a free week of summer camp where they can connect with other military kids just like them.
At Operation Purple Camp, your military kids will experience all the best summer camp has to offer. In fact, our week-long camps happen at some of America's best campsites nationwide! Just like at a traditional summer camp, Operation Purple campers will learn new skills, make new friends, and have a blast – all while building the community and support military life requires.
Operation Purple Camp is more than regular summer camp. Being surrounded by other military kids with similar life experiences allows campers to process and understand the military-specific challenges in their lives without feeling alone. It's a chance for military kids to just be kids. "I was able to escape the hardships and struggles, focusing on being just a kid at camp," said one camper who went on to become a counselor. Read more about how Operation Purple Camp changed her life.
Operation Purple Camp started during the height of deployments from Operation Enduring Freedom and Operation Iraqi Freedom to meet the needs of military families trying to make it through those rough times.  We know military life continues to pose new challenges, and Operation Purple Camps are here for your kids to be the place they can unwind, learn, and grow.
Operation Purple Camp welcomes children from all Uniformed Services, including National Guard, Reserve, and the Commissioned Corps of the National Oceanic and Atmospheric Administration and United States Public Health Service. Priority is given to military children with a wounded, ill or injured parent or a parent who's deploying soon or has deployed within the past 15 months.
Take a minute today to send in your child's application for Operation Purple Camp and help your them create their own fun-filled memories and learn successful coping skills. You'll never forget the pride on their face when they return home from camp, and they'll never forget this amazing experience.
Interested in learning more? Visit our Operation Purple FAQ.
Ready to apply? Find a location and apply now!