Ahead of the Game: Giving Military Families More "Wins" in 2021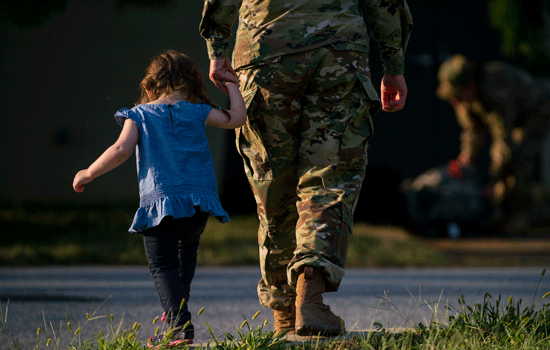 Another year has come and gone and, here at NMFA, 2021 is looking up! We are committed to continuing our mission to strengthen and empower the 2.6 million military family members who stand beside their service member.
Here's how:
Improved, In-Person Programs
We are excited to bring back in-person Operation Purple programs, with improved safety measures, including Healing Adventures, Family Retreats, and our summer camps for military kids. There will be new activities, plus a few new locations this year. And with partners like Wounded Warrior Project, USAA Foundation, and Kendeda, it's sure to be a summer to remember.
More Money for Military Families
We're committed to helping more families succeed through the hardships exacerbated by the pandemic.
NMFA will be able to provide $2.2M in child care fee relief to military families in 2021, thanks to Army Emergency Relief.
We will also give hundreds of deserving military spouses nearly $1M in scholarship funding to help ease the financial burden that comes with returning to school or pursuing career goals brings. With partners on board, like Fisher House, May and Stanley Smith, Prudential, Boeing, and more, America's incredible military spouses will continue to thrive in their careers while providing financial stability for their families.
One Voice, One Goal
NMFA has been the trusted voice of military families for more than 50 years.
In 2021, we will fight for policies that help families put food on the table, ensure access to high-quality; affordable childcare, and support overall family health and wellness.
You can always count on NMFA to put military families, first.
COVID-19 Updates That Matter
As Americans learn more about COVID-19 and vaccination efforts expand, NMFA will continue asking military and Administration officials the important questions military families need answers to so their loved ones are safe and healthy.
At NMFA, we pledge to serve military families in 2021 and beyond.
Together we're stronger.