A Message from our Executive Director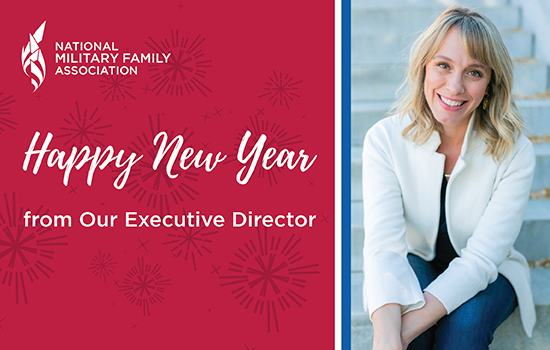 2021 was an incredible year here at the National Military Family Association, and we all have so much to be proud of.
When military families reach out to thank us for their experiences at Operation Purple® programs or tell us about the exciting new career paths an NMFA scholarship opened for them, it reminds me how lucky we are to support the military families who have our backs every day.
Here is how NMFA provided critical programming and support for America's 2.8 million military families in 2021:
Thousands of children experienced creative, expressive, and enriching activities with other military kids just like them during in-person and virtual Operation Purple camps.
Hundreds of military families spent precious time together at a family retreat.
Hundreds of military spouses received awards that totaled $800,000 to assist with education costs or job-related fees.
Thousands of military families received financial assistance totaling $5M to offset child care expenses.
NMFA worked hard to ensure military families have access to the benefits and services they need to thrive. We had some big wins in the National Defense Authorization Act, including the Basic Needs Allowance, which will help military families put food on the table. You can find complete details of the NDAA outcomes here. We will continue this crucial work in 2022.
We conducted unprecedented research on an often overlooked group: military teenagers. Our findings show us that these incredible young people—who are our fighting force of the future—are struggling. In response, we are working on specialized programming for our military teenagers, launching in 2022.
Through 2022 and beyond, we will continue to serve those who never hesitate to serve us first.
Together, we're stronger.