2020 Virtual Fisher House Luncheon

Military spouses often put their own education and career goals on the back burner to take care of their families during deployments, frequent moves, and other military life challenges. But when they're ready to conquer their goals, NMFA and Fisher House Foundation are ready to help make those dreams come true. We are grateful for the partnership and support of Fisher House Foundation in helping thousands of spouses achieve greatness.
We're honoring this year's cohort of military spouse scholarship recipients who are pursuing their goals, thanks to funding from Fisher House Foundation.
Cynthia Lambert Cheshire
Cynthia Lambert Cheshire is a PhD candidate, mother of two children with special needs, lay minister, and proud Air National Guard spouse. Her husband has served in the New Hampshire Air National Guard since 2015–traditionally at first, and full time since 2016. She uses her NMFA scholarship to offset tuition fees and book costs for her doctoral program.
Cynthia has been a part-time, distance learning doctoral student at the University of Aberdeen in Aberdeen, Scotland since 2018. She is working toward her PhD in Divinity, focusing on New Testament studies. Her dissertation proposes adopting Intersectionality as a methodology in biblical studies, using sections from the writings of Paul as a case study. This year, she successfully completed a course certification in Principles of Learning and Teaching in Higher Education and passed her PGR-I, the equivalent of "PhD, ABD" status in the US.
Since 2012, Cynthia has served as a full-time College Campus Minister in Keene, NH. Her work combines innovation, education, and spiritual wellness to create a community of belonging and becoming on campus. She also teaches courses like "The World of Paul" and "Religion and Pop Culture" in the Continuing Education department.
The Cheshires live on a small farm in rural New Hampshire. Together, they have gone through four deployments, with the most recent sending her husband, Dan, to Afghanistan.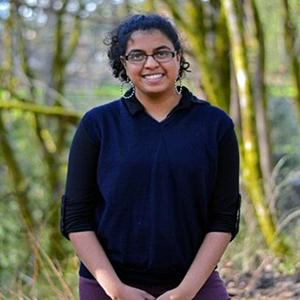 Abigail Ensmenger
Abigail Ensmenger is a new, and newly re-located Air Force spouse residing at Barksdale Air Force Base. She is currently employed as a social worker at National Church Residences Southwood Square & Southwood Garden, a living facility for seniors with limited income in Shreveport, Louisiana. With the support of the Fisher House Foundation, Abigail is currently pursuing her Master's in Social Work from Metropolitan State University of Denver and intends to graduate in May 2021 with honors.
As a recently re-located military spouse, returning to higher education to pursue a Master's in Social Work seemed daunting, the scholarship generously provided by the Fisher House Foundation has greatly reduced financial stress on Abigail's family and allowed this pursuit to be even more attainable. This scholarship will enable Abby to continue her passion of assisting vulnerable seniors navigate the complex issues surrounding aging and scarcity. Following completion of her Master of Social Work program Abigail hopes to pursue licensure to further serve vulnerable populations in her community.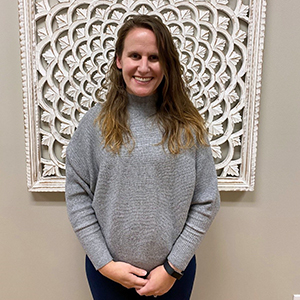 Trisha Johnson
Trisha Johnson is a Marine spouse, proud mother of two and a Licensed Marriage and Family Therapist Associate. She has always had a passion for helping others and recognizes the importance of relationships within the military communities. As a practicing LMFTA, she implements a client centered approach using evidence based therapeutic models to tailor treatment plans to the individual, couple, and family.
With her scholarship funds she has been able to receive continued supervision by an American Association of Marriage and Family Therapy approved Supervisor as part of state requirements for licensure. Trisha believes in quality training for mental health professionals and plans to begin the process to become an AAMFT approved supervisor, once fully licensed. She hopes to continue her focus on couples work by becoming a certified sex therapist.
She is an avid sports mom and enjoys coaching flag football and softball. She also enjoys volunteering at her church and traveling with her family.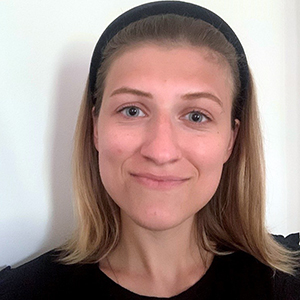 Gabby Means
Gabby Means is a first year law student at the University of Richmond, and intends to focus on environmental law. She received her bachelor's degree in Film and Television at the Tisch School of the Arts at New York University. Currently, Gabby is also employed part-time; she works remotely, as an archivist for Saturday Night Live.
Gabby is using her NMFA scholarship funds to earn her juris doctorate degree. She is grateful for the ability to further her education, and appreciative of the assistance from the NMFA. She intends to use her law degree to advocate for others and strive for justice.
Gabby's husband is a helicopter pilot for the Navy. She and her husband are currently stationed in Norfolk, Virginia.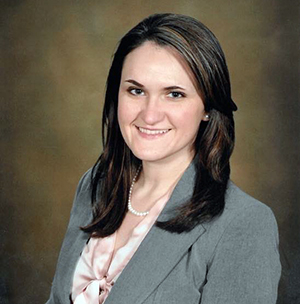 Haley M. Rakoski, Esq.
Originally from Southern California, Haley received her undergraduate degree in history from the University of Aberdeen in Scotland, working for the United States Navy Museum in Washington, D.C. upon graduation. After earning her Juris Doctor from Michigan State University College of Law, she was accepted into the Department of Justice Attorney General Honors Program as a judicial law clerk for the Executive Office for Immigration Review in Seattle. She then served as an immigration and family law staff attorney with Central California Legal Services, providing free legal assistance to low-income crime victims. She most recently served as an appellate law clerk for The Honorable Katherine G. Leonard with the Intermediate Court of Appeals of the State of Hawai'i. Haley is a licensed attorney in Washington and California. She currently lives in Millington, Tennessee, with her husband — an active duty Chief Petty Officer in the United States Navy — and their five-year-old triplets.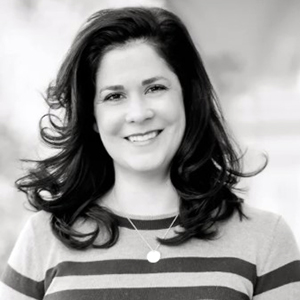 Dawn Smith
Dawn M. Smith is an Army spouse of more than 20 years. She strives to share her military life experiences throughout her professional and personal relationships in hopes of shedding light on the challenges and opportunities found throughout the lifestyle. Dawn is a mother to one daughter and one golden retriever. Her family travels together as much as possible and enjoys exploring new places and personally certifying "best of" food categories in any locale.
Dawn created WrittenbyDMS, LLC, a writing and consulting business to help companies authentically connect with their military audience. To continue to grow her business, Dawn used the NMFA spouse scholarship to contribute to marketing and legal structuring expenses. With the funds, she hired two military spouses to refresh her website and prepare her LLC.
Dawn also volunteers as a mentor with the Military Spouse Advocacy Network and is a graduate of the Rosie Network's Service2CEO small business training program.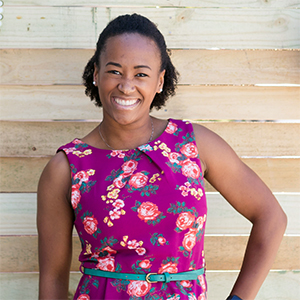 Tara Smith
Tara Smith is a proud Marine Corps spouse for seven years and recently returned to school to pursue a master's degree in social work. Her career goal is to have her private practice as a licensed clinical social worker (LCSW) and provide equine-assisted therapeutic services to military members (active duty or retired) and their families. 
Thanks to NMFA and the Fisher House Foundation, she can offset tuition costs during her final year of her master's degree.  Currently, her focus is on graduating before her husband returns home from overseas and their next relocation. 
In her spare time, Tara loves traveling to new places, run long distances, and ride horses. She volunteers at a horse ranch to gain additional horse knowledge and understand the basics of horse behavior.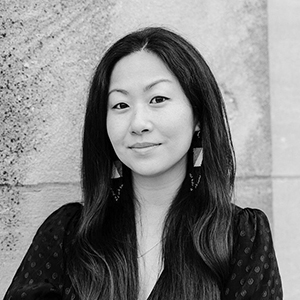 Arin Yoon
Arin Yoon is a Korean American documentary photographer, visual artist, and arts educator based in Fort Leavenworth, Kansas. Her work explores issues on the military, women, representation and identity.
Arin has exhibited at venues such as the National Museum of Korean Contemporary History in Seoul, Daegu Arts Center, Corcoran Gallery of Art in Washington, DC, Anthology Film Archives and A.I.R. Gallery in New York, iam8bit Gallery in Los Angeles, and the Chicago Humanities Institute. Her work is a part of the permanent collection at the Museum of Sexual Slavery in South Korea. Arin's work has been published in publications such as Reuters, The Atlantic, The Guardian, The Korea Times, The Record, Character Media, and The Queens Chronicle.
Her current project, To Be At War, is funded by grants from We, Women, The National Military Family Association, and the City of Leavenworth. This military community engagement project will be exhibited in the spring of 2021 as a public photo installation at Leavenworth Landing, a local park. She is a member of Women Photograph, an alumna of the Missouri Photo Workshop 72, and has been a recipient of the Darkroom Residency Program through Baxter Street Camera Club of New York. Arin serves as a board member and artist in residence of the Museum of American Military Families. To see her work, please visit www.arinyoon.com & IG @arinyoon.