Here's What NMFA is Fighting for in 2016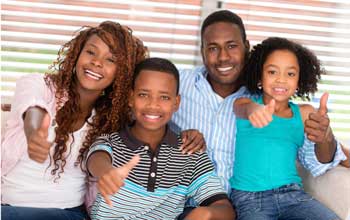 Military families, like yours, have been the pillar of strength for our nation during these last 15 years of war. You have sacrificed, and we recognize that. NMFA has spent the last 46 years demanding policymakers raise the bar in support of military families—speaking up when lawmakers introduce bills that prove they're out of touch with what families need.
Service members and their families have kept trust with America, even after multiple deployments and separations. Unfortunately, that trust is being tested.
This year, we're honing in on six extremely important things military families deserve. We'll focus on these legislative priorities in our conversations with America's policymakers:
Health care – Now is the time for military health system reform. We must tackle current problems with TRICARE with an understanding of the needs of special populations within the military community.
Pay – Troops should receive fair annual pay raises tied to the rate of private sector increases.
Spouse Employment – To meet the growing need for mental health providers, we are working to obtain student loan debt forgiveness and repayment for spouses pursuing mental health careers.
Children's Education – NMFA seeks enhanced support for quality education in civilian schools educating military kids through increased funding for Impact Aid and the continuation of the DoDEA grant program, which will end in 2016 unless Congress acts.
Commissaries – Military families, many relying on a single income, must be assured the savings they receive by shopping at the commissary won't decrease.
Veterans Affairs – Reproductive assistance for wounded veterans should be available through the Veterans Affairs Department.
Transitional Benefits – Military families whose retirement-eligible service member is convicted of a crime shouldn't experience an immediate loss of benefits.
Service members always answer the call to address emerging threats and families, like yours, always provide support in the face of the uncertainty.
Lawmakers should not balance the budget on the backs of those who serve. This year, we will fight for Congress to reject budget proposals that threaten military family well-being as a way to save.
Military families should not have to bear the burden in order to reduce the budget deficit.
Posted February 29, 2016